Are you looking for the best domain registrars? Domain registrars are the companies responsible for registering and managing domain names for all websites around the world.
Choosing the right domain name registrar is very important because there are so many ways to get tricked. In this article, we will show you how to choose the best domain registrar by comparing their pros and cons.
Top 4 Choices
Top 3 Things to Watch Out for When Choosing a Domain Name Registrar
Due to the competition in the domain registration business, you will come across companies with some very attractive offers. While these offers may look good, there may be some downsides that you may not notice right away.
Following are a few things to watch out for when choosing a domain name registrar.
1. Add-on Pricing
Some domain name registrars can automatically pre-check add-on services when you purchase a domain name. If you don't uncheck those options, then this would increase your bill significantly. Typically a .com domain name should not cost you more than $14.99 / year. If it does, then it should raise a red flag.
You must pay attention to the checkout page and uncheck any add-on registrar services or upsells that you don't need like WHOIS Guard. On top of that, it's always a good idea to double-check the total amount you are charged in your credit card statements.
2. Bad User Experience
Most domain registrars try to make their website easy to use, so they can keep you as a customer. However, some domain registrars do the exact opposite.
This would make it difficult for you to change your domain name settings like nameservers. You will need to do that if you wanted to transfer domain to a new host, or a new domain registrar.
The easiest way to look for this is by searching for domain registrar's online reviews. Keep in mind, that very few happy customers leave online reviews, so it's important to read the reviews thoroughly.
3. Hidden Fees
You may also need to look for the hidden costs and fees when choosing a domain registrar.
Some domain registrars may have special offers for cheaper domains for first-time registrations. Most beginners don't realize it, but the renewal cost of the domain are often quite different and even higher.
All good domain registrars make it easy to transfer your domain name to a different company. However, some will put an additional fee.
That being said, let's take a look at some of the best domain name registrars, and how they compare against each other.
Best Domain Registrars to Buy a Domain Name
Choosing the right domain registrar saves you from possible future problems. It not only helps you protect your brand name but also makes it easy to move your website to a new host or service provider.
Based on the criteria we discussed earlier, these are the top domain registrars to buy your domain name from.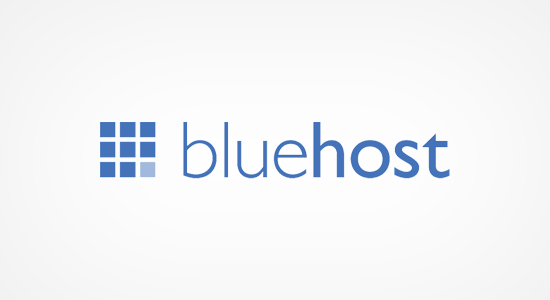 Bluehost is one of the largest hosting companies in the world, and they are an official WordPress hosting partner. As part of their web hosting service, they also offer domain name registration.
Basically, you can get started for $2.75 per month, and get a free new domain name.
→ Click Here to Claim This Exclusive Bluehost Offer ←
We use Bluehost as our web hosting provider for several of our small websites. Their interface is intuitive for beginners, it comes with WordPress pre-installed, and their chat support is very helpful when needed.
They also have many features that website owners need such as ability to add unlimited subdomains, malware protection for websites, professional emails through G Suite (Google Workspace), and more.
In case you need help with anything, you can always contact them through live chat support or call their 24/7 phone number.
Hostinger is another popular company offering website owners a one-stop shop for domain names and shared website hosting. They offer a nice selection of extensions, domain privacy, and easy to use DNS management tools.
They have an easy to use domain search tool that helps you quickly find a suitable domain name for your business. Their domain management area is beginner friendly and well documented which makes it easy to transfer domains if you need to.
In the early days, we used Hostinger as our web host. We were on their VPS hosting plans until our website got much larger, so we had to switch to the Google Cloud platform..
Started in 2000, Domain.com is one of the most popular domain name registrar on the planet. They allow you to register all top level domain name extensions (TLDs) and even dozens of country code top level domains (ccTLDs).
Domain.com has a quick domain search tool that you can use for your domain name research. Their search also shows you premium domains as well.
You get access to all domain management tools that you would expect from a top domain registrar including private registration, whois privacy protection, free whois, bulk registration, easy transfers, easy DNS management, email account, email forwarding, and other additional services. You can even purchase web hosting from them if you like.
If you have any questions, then you can contact their helpful customer support team via live chat or email. They also have an extensive knowledgebase with helpful guides.
If you only need to register a domain name without web hosting, then we highly recommend Domain.com. However, if you're looking to start a blog or website, then option #1 Bluehost might be better for you because you can get a free domain name.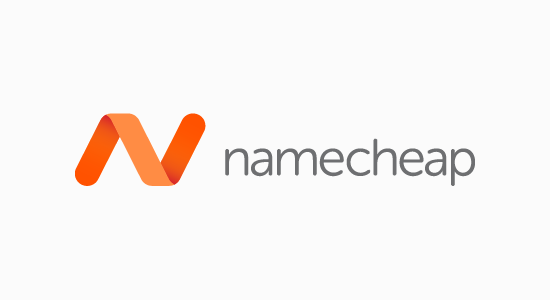 Namecheap is another top domain registrar on the market. They have a powerful domain search tool that helps you find the right domain name and makes suggestions when your preferred domain name is not available.
They also offer domain add-on services like domain privacy and premium DNS. Their domain management area is clean, but it's not as user-friendly as Bluehost or Hostinger's new interface.
One of the best parts of buying form NameCheap is that they offer WHOIS Privacy Protection for free and often have domain names on sale, with prices dropping to as low as $0.50 on occasion. Do remember though, that domain name discounts are often only on the first year of registration, so pay attention to renewal rates!
NameCheap also sells value-added services for domain names such as email-only hosting at $11.88 per year, guaranteed uptime with their PremiumDNS system at $5 per year, and the option for SSL certificates which starts at $9 per year.